Licensed Davis® Facilitator
Sophia Goebel
(formerly Sophia Gomma) 



Licensed Davis® Dyslexia Correction Facilitator
Licensed Davis Autism Approach® Facilitator
Licensed Davis Concepts for LifeSM Facilitator
Like any parent, Sophia has always wanted the best for her two sons, including every advantage in school. So when she discovered her youngest is dyslexic, making him a non-traditional learner, she searched for tools that would help him on the road to achievement.
Sophia discovered the Davis Program, which opened her eyes to the gifts of dyslexia. She saw how her son flourished in the program, making positive gains in learning and academic success. Most important, his self-esteem soared, replacing discouragement with a can-do attitude. Witnessing her son's transformation moved Sophia to become a licensed Davis Dyslexia facilitator.
While training to help others with dyslexia, Sophia was surprised to see how much the program helped her. She started to become more confident and focused; better able to organize her thoughts and express herself. She realized she'd been compensating for her own dyslexia, without even knowing it.
Through first-hand experience, Sophia has come to understand dyslexia as a learning difference that presents a challenge in traditional educational environments. But she also sees the creativity that's ignited when a student recognizes their unique gifts of perception.
"This is an extremely powerful program," said Sophia. "I'm so thankful to Ron Davis and proud to carry on his work. I love every minute of working with my students and seeing them meet their goals."
Sophia also brings more than a decade of involvement with Waldorf education to her practice. This allows her to connect more deeply with each student, knowing where they are in their development and who they're becoming.
Sophia meets with students at her office in Seattle and makes home visits throughout Washington State.  She's also the only Davis provider serving her home state of Alaska with in-person visits.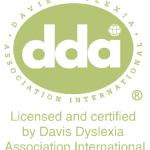 Professional services described as Davis®, Davis Dyslexia Correction®, Davis Symbol Mastery®, Davis Orientation Counseling®, and Davis Math Mastery® may only be provided by persons who are employed by a licensed Davis Specialist, or who are trained and licensed as Davis Facilitators by Davis Dyslexia Association International.Davis®.
Davis Autism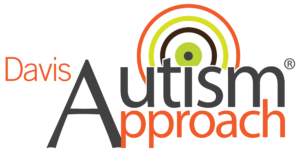 Approach®, Davis® Stepping Stones, and Davis  Concepts for LifeSM are trademarks for Ronald D. Davis.  Commercial use of these trademarks to identify educational, instructional, or therapeutic services requires licensing by the trademark owner.